A recovery community organization in Greenville, SC creating a face and voice for recovery, providing recovery support services, and using peers to support interventions
Officially begun in 2004 with permanent physical site established in 2013, Faces and Voices of Recovery (FAVOR) Greenville is a recovery community organization (RCO) that exemplifies the core strategies of this type of organization: public education and awareness, policy advocacy, and providing peer-based and other recovery support services to the community.
Recovery support services may include:
mutual support meetings
recovery coaching
programs to navigate addressing social determinants of health such as employment and housing
recovery-oriented activities
At FAVOR, as with any RCO, multiple pathways of recovery are recognized. Some of the mutual support meetings that represent these pathways include:
Alcoholics Anonymous
Narcotics Anonymous
Al-Anon
Refuge Recovery
SMART Recovery
All-Recovery
family groups
Programs and services, which are considered non-clinical, are offered at no cost to individuals and families with no forms to fill out or criteria to be met.
FAVOR utilizes a peer recovery coaching model, where people with at least two years of recovery can be trained and credentialed. These peer recovery coaches become the primary workforce in this community-based model. Recently, these recovery coaches have begun working out in the community, such as emergency departments, to bridge people to services. Peer recovery coaches at FAVOR and other RCOs have been trained through FORCE (FAVOR Overdose Recovery Coaching Evaluation), which is currently being evaluated. 
Preliminary evaluation of a pilot where FAVOR recovery coaches were used to link hospitalized patients with substance use disorders to treatment showed promising results for engagement in treatment and recovery services after six months.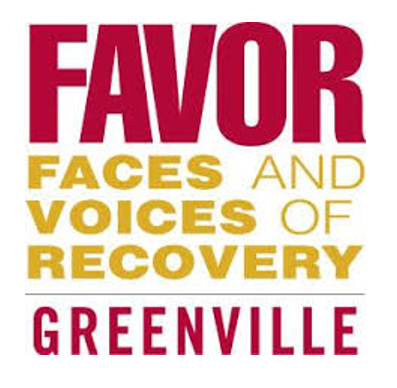 Individuals in the recovery coaching intervention report better physical health and reduced substance use compared with the control group.