A program model in a hospital in Connecticut that allows clinicians to initiate buprenorphine in the emergency department after opioid-related events and for people seeking treatment
Begun as a pilot in 2009 and now rolled out as standard of care, the Yale Model for the induction of buprenorphine in the emergency department shows promise as a vital interface to identify and initiate evidence-based treatment for opioid use disorder (OUD).
Upon presentation in the emergency room, those that are seeking treatment for OUD, screen positive for opioids, or are experiencing opioid-related events, such as a nonfatal overdose, opioid withdrawal, or infectious complications (e.g. HIV, Hepatitis C, abscesses), are assessed based on the DSM-V criteria for OUD and the COWS scale for opioid withdrawal.
If clinically indicated, buprenorphine will be initiated in the emergency department if the patient is in withdrawal, or the provider will prescribe buprenorphine and provide instructions for at-home induction for patients who are not in withdrawal. Each initiation path includes a short-term prescription for buprenorphine and a warm hand-off referral to a local buprenorphine provider within 48-72 hours.
There is also the presence of health promotions advocates (HPA) that help to motivate patients and connect them to community supports and providers. If an eligible patient does not want to begin treatment, HPAs will provide harm reduction strategies such as overdose education and naloxone distribution. A toolkit that helps other emergency departments implement this program model is available here.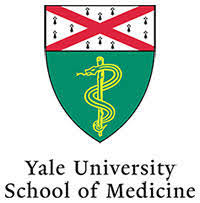 78% of patients in the buprenorphine group compared with 37% in the referral group and 45% in the brief intervention group were engaged in addiction treatment on the 30th day after randomization.