A training tool for available to community pharmacists in four states to reduce opioid-related harms by improving access to and education for naloxone, buprenorphine, and syringes
Respond to Prevent provides training, resources, and tools to improve the quality and success rate of naloxone offers by community pharmacists. Despite federal and state policies aimed at naloxone distribution and syringe access in pharmacies, there is still a gap in knowledge among pharmacists to implement these policies. Respond to prevent aims to integrate two pharmacy-focused educational interventions designed to close this gap as well as improve communication between pharmacist and patient, thus increasing pharmacy-based naloxone dispensing and improving opioid safety. 
The two existing evidence-informed interventions used are the RESPOND Toolkit and Maximizing OpiOid safety with Naloxone (MOON). The RESPOND Toolkit is an educational resource for pharmacists on the opioid crisis, safe opioid dispensing, and the dispensing of naloxone. The MOON intervention is aimed at the stigma and misunderstanding of naloxone with an overall aim to increase pharmacy-based distribution.  
The combined interventions provide online and one-on-one educational outreach (i.e. academic detailing) demonstrated to provide knowledge and training for pharmacists to identify and effectively engage with patients who may be at high-risk for an opioid overdose. Dispensing buprenorphine and syringe distribution are also included in this intervention. Currently, the training tool is available to community pharmacists in four states: New Hampshire, Massachusetts, Washington, and Oregon as part of an ongoing clinical trial.
A one-pager of the program can be found here and a detailed news article describing the program can be found here.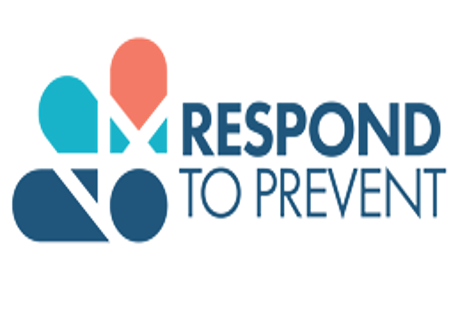 A training tool for pharmacists that integrates two existing evidence-based tools to increase naloxone distribution and increase opioid safety.